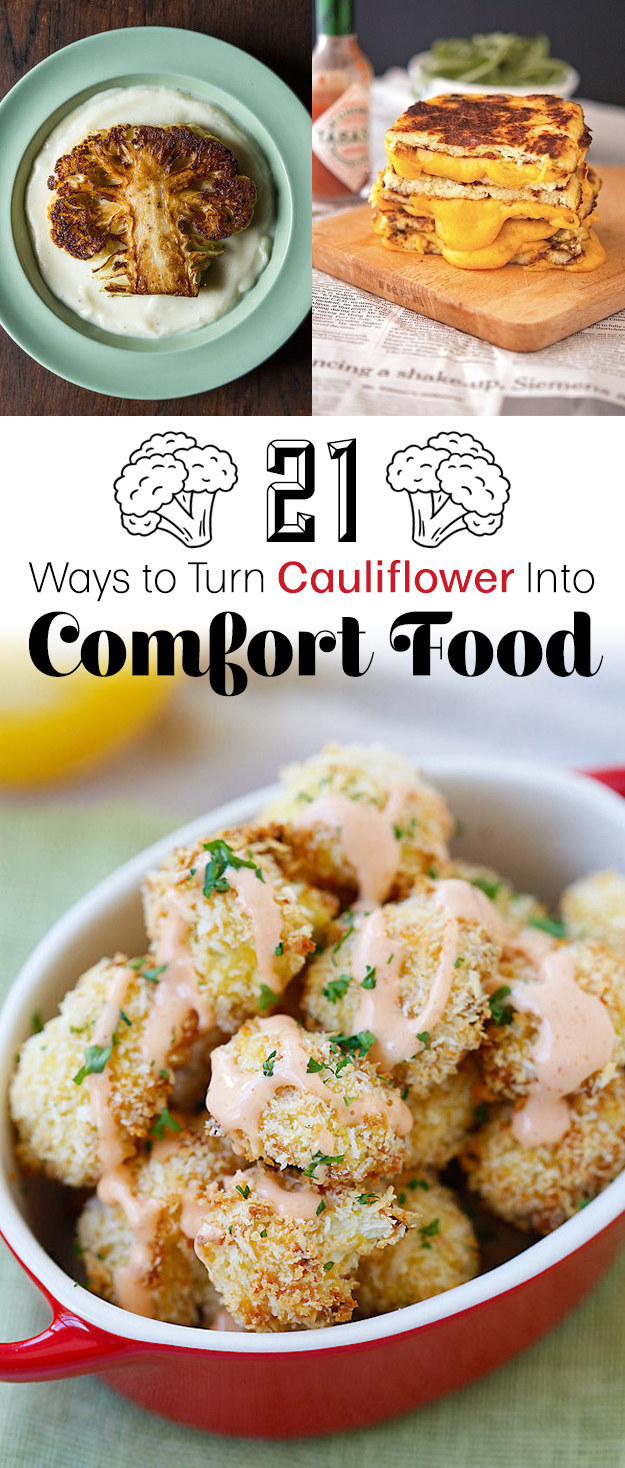 1.

Buffalo Cauliflower Tacos

Buffalo Cauliflower Tacos

Servings: 6-8 tacos

INGREDIENTS
For the cauliflower:
1 head of cauliflower
2 tsp garlic powder
1 tsp salt
1/4 cup hot sauce
2 Tbsp. butter, melted

For the tacos (mostly optional, but recommended):
10 flour tortillas or 1 head butter leaf lettuce (or both, go crazy!)
1/2 cup halved cherry tomatoes
1 avocado, cubed
1/4 cup blue cheese or ranch dressing

INSTRUCTIONS
1. Preheat oven to 425ºF/218ºC.
2. Cut the head of cauliflower in half. Using your hands, pluck bite-size florets from each half. Trim bottoms of florets as necessary.
3. Toss the cauliflower in a large bowl with the garlic powder, salt, hot sauce, and melted butter.
4. Spread cauliflower on a baking in a single layer and roast for 40 minutes, mixing after 20.
5. Assemble your tacos with your preferred toppings and shell and eat.